I can't quite believe we've been back from Disney World for two months already this year and I am only just getting around to writing our trip report.
This was our fourth visit to Disney World, and I am so grateful that we have been able to visit again. Our trip was booked almost a year in advance when the UK Disney World dining offers came out. We agreed to stay for 10 nights again as this seems to work for us.
This time, we mixed up where to stay. After hearing great things about Port Orleans French Quarter resort, we booked to stay here instead and we we fell in love with it.
Day 0 – Our trip began with an overnight stay at the Travelodge at Gatwick Airport. This works well for us and is a very reasonable cost. We then also took our car a few minutes around the corner to Purple Parking where it stayed whilst we were in Florida.
We booked our flights with Virgin Atlantic again for this trip, mainly because they came out cheaper than British Airways, but equally we do love flying with Virgin.
Our lunch time flight arrived into Orlando around 5.30pm EST. There was a huge queue in immigration but we arrived at Port Orleans French Quarter resort around 7pm. Just enough time for a quick meal in Sassagoula Float Works, and a swim before heading to bed.
Day 1 – Magic Kingdom and a meal at Storybook Dining at Artists Point.
Day 2 – Animal Kingdom in the morning, a quick swim and then Hoop De Doo Revue in the evening.
Day 3 – Hubby and I enjoyed a child free day at Epcot drinking around the world before a lovely meal at Chef Art Smith's in the evening.
Day 4 – Hollywood Studios and Fantasmic today using the dining package at Hollywood and Vine.
Day 5 – Epcot with lunch at the Rose and Crown, swimming and movies under the stars at French Quarter resort.
Day 6 – A very hot day at Animal Kingdom with lunch at Rainforest Cafe.
Day 7 – Lunch at 50's Prime Time Cafe in Hollywood Studios and some lovely relaxation at our resort.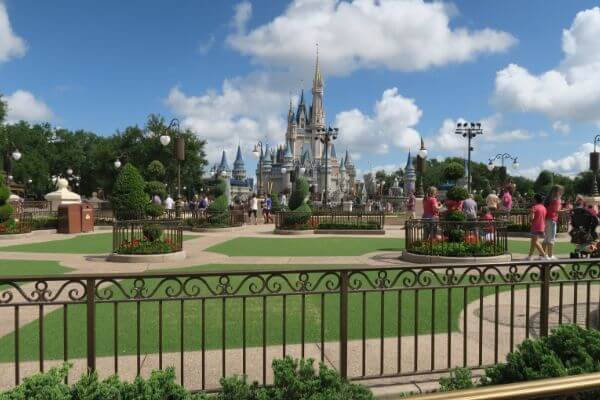 Day 8 – A very busy Magic Kingdom visit today with dinner at Whispering Canyon Cafe.
Day 9 – A relaxing day at Blizzard beach and dinner at Ohana
Day 10 – Time to go home, so a morning by the pool making the most of the sunshine.